Attention A T users. To access the menus on this page please perform the following steps. 1. Please switch auto forms mode to off. 2. Hit enter to expand a main menu option (Health, Benefits, etc). 3. To enter and activate the submenu links, hit the down arrow. You will now be able to tab or arrow up or down through the submenu options to access/activate the submenu links.

National Center for Rehabilitative Auditory Research (NCRAR)
NOISE Study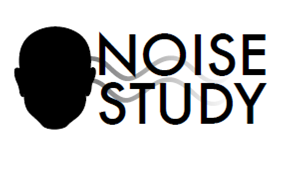 Information about the NOISE Study:
Study Overview:
Hearing test
Tinnitus evaluation (if tinnitus is present)
Fill out questionnaires asking questions about medical and hearing history, noise exposures, other military-related exposures, etc.
Study pays $125 for completing testing and filling out questionnaires
Similar questionnaires mailed out every year to see how hearing (and tinnitus) may have changed over the year. Study pays $50 for filling out these yearly questionnaires.
How do I participate in the study, contact a member of the study team, or find out more about the study?
Contact Brandon Smith, Research Assistant:
Phone: 503-220-8262 Ext. 58269
Toll-free Phone: (800) 949-1004 Ext. 51996
What is tinnitus?
Tinnitus is a sound that only you hear. Sometimes it is called "ringing", "hissing", or "buzzing".
Purpose of the study:
Many Veterans have hearing loss and/or tinnitus. During military service, Service members are exposed to many different types of noise. There is a strong link between loud noise, hearing loss, and tinnitus. The purpose of this study is to get information from Veterans about their military noise, hearing loss, tinnitus, and other health concerns to better understand the long-term effects of military noise exposure.
We are recruiting any Veterans who are:
Within about 2.5 years of leaving active military service (DD-214)
or
Within about 2.5 years of separation date from the Guard/Reserves
NOTE: Veterans do not have to have hearing loss or tinnitus to be in the study. In fact, it is important for us to study Veterans without these problems to compare to those who do.
Why are we doing this study?
We hope to learn more about the causes of hearing loss and tinnitus in Veterans and how it changes over time.
How are my answers and test results used?
Your answers and results will inform the Department of Defense and the VA about recently-discharged Veterans who might experience hearing loss or tinnitus. This information can be used to improve hearing healthcare services. We also will share this information with interested groups like audiologists, rehabilitation clinics, social workers and Veteran service organizations through talks, papers, and more. No private information is shared.
Who sees my responses?
Members of our study team will see your information. Our team members, and the VA, hold the security of your information in the highest regard. Governing bodies that oversee research, such as the VA Institutional Review Board, may have access to your information in order to meet VA and federal and/or local regulations. However, no data that could identify you will ever be published or given to non-study staff. In our research reports, we will make statements like "20% of Veterans with tinnitus reported the following…"
Will you be contacting me for future questionnaires and testing?
To learn how hearing loss and tinnitus develops and changes over time, we hope to follow our research participants for many years. If you give your permission, we may contact you about future studies.
If you do not want us to contact you or do not want to be in future studies, the care you receive from the Department of Defense or the Department of Veterans Affairs will not be affected.
About the Study Team
We are committed to the VA's mission to "Honor America's Veterans by providing exceptional health care that improves their health and well-being."
James A. Henry, Ph.D., Audiologist, is the Principal Investigator of this study. Dr. Henry has been studying tinnitus for over 20 years and is well-known in tinnitus treatment. He was given the 2011 Research Award from the Association of VA Audiologists "in recognition of his significant research contributions to the advancement of VA Audiology."
Other study team members are:
Kathleen Carlson, Ph.D., Co-Investigator
Susan Griest, M.P.H., Co-Investigator
Jane Gordon, M.S., Research Audiologist
Leslie Grush, Au.D., Research Coordinator/Audiologist
Wendy Helt, M.A., Research Audiologist
M. Samantha Lewis, Ph.D., Co-Investigator/Audiologist
Brandon Smith, B.S., Research Assistant
Emily Thielman, M.S., Research Coordinator
Sarah Theodoroff, Ph.D., Co-Investigator/Audiologist


Resources:
Hearing/Tinnitus-Related Websites:
• American Academy of Audiology (Consumer Website): http://www.howsyourhearing.org/
• American Speech-Language-Hearing Association (Information for the Public): http://www.asha.org/public/
• American Tinnitus Association: http://www.ata.org
• Hearing Loss Association of America: http://www.hearingloss.org/
Study Sponsors/Collaborators:
• Department of Defense: http://www.defense.gov/
• Congressional-Directed Medical Research Program, Department of Defense: http://cdmrp.army.mil/
• Joint Warfighter Medical Research Program, Department of Defense: https://cdmrp.army.mil/jwmrp/default
• Department of Defense Hearing Center of Excellence: http://hearing.health.mil/
• Oregon Health and Science University: http://www.ohsu.edu/xd/
• Portland VA Medical Center: http://www.portland.va.gov/
• VA Rehabilitation Research and Development National Center for Rehabilitative Auditory Research: http://www.ncrar.research.va.gov/
Other Resources:
• A list of Veterans and Military Service Organizations can be found by following this link: https://www.va.gov/vso/VSO-Directory.pdf
• Burn pit registry created by a non-profit advocacy group, Burn Pits 360. http://www.burnpits360.org/Burn-Pit-Registry.html
Disclaimer: Presence of an organization on this website does not constitute approval or endorsement by VA or the United States Government of the organization or its activities.
return to top